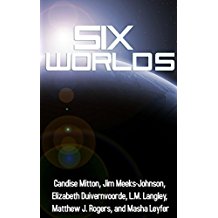 Thunderstone in the Six Worlds Anthology.
Here I write about a determined viking and a determined interplanetary operative in a world where legendary magic and science converge.
An earlier version earned an honorable mention in the L. Ron Hubbard Writers of the Future contest.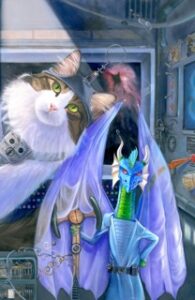 My first appearance on a podcast. I read a "nearly final" draft of the opening of a novel in progress.
"Brent decides to bring his own brand of anthology work by featuring the talents of the Paradise ICON group of 2015 during their reading. Part 1 of the reading (begins at 41:30) features authors Ransom Noble, Christopher Cornell, Stephanie Vance and Jim Meeks-Johnson. We'll share Part 2 in episode 319."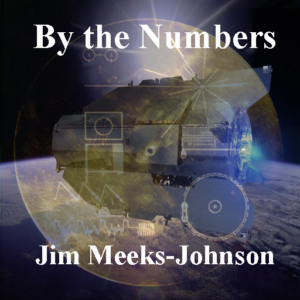 By the Numbers on AuroraWolf.com
My first published science fiction story is available on Aurora Wolf. I originally wrote this as back story for the novel I'm working on, but this watershed event in our future history wanted to stand on its own. An earlier version earned an honorable mention in the Writers of the Future contest, then I spruced it up a little with writing techniques from the Taos Toolbox workshop.
Ironically, my first publication is not is not science fiction at all. It MAY not even be fiction. You can read my cameo First Kiss story in Virgina M. Sanders Kiss Chronicles, written to help raise money to fight cancer.